British and French forces landed on Sword Beach in Caen-la-Mer on 6 June 1944. Take the time to visit Sword Beach and see the vestiges and the commemoration sites, and immerse yourself in the summer of 1944 during one of the major battles of the Second World War.
Sword Beach: a witness to the past
This vast sandy beach is 8 km long and lies between Ouistreham and Saint-Aubin-Sur-Mer. Do you see? Now, imagine thousands of men under the English Lieutenant General John Crocker and 177 French commandos led by Major Kieffer ! Tanks, gliders, parachutes, boats… The Liberation of Normandy is a story involving over 30,000 characters. To be shared with your children and grand-children. On Sword Beach, take your time and look all around you. You will probably see the bunkers in the sand dunes, where the attacking forces took refuge. Along the beach, you can also see anti-tank obstacles, know as dragon's teeth. You can still imagine the soldiers clearing the access to the beach and Bill Millin playing the bagpipes as he arrived in Normandy. It is even said that the Germans stopped firing for a short while, they were so astonished.
4 essential visits at Sword Beach
The Great Bunker Atlantic Wall Museum
For a total immersion in the daily life of German soldiers during the war, go to the Great Bunker Atlantic Wall Museum, which is now listed as a Historic Monument. In a setting that has been recreated down to the smallest details, you will actually walk through the German command post for the Orne estuary gun batteries ! The machine room, pharmacy, infirmary, armoury, radio transmissions room, the telephone switchboard, the observation post… An incredible experience immersing you in the German army's decision-making centre.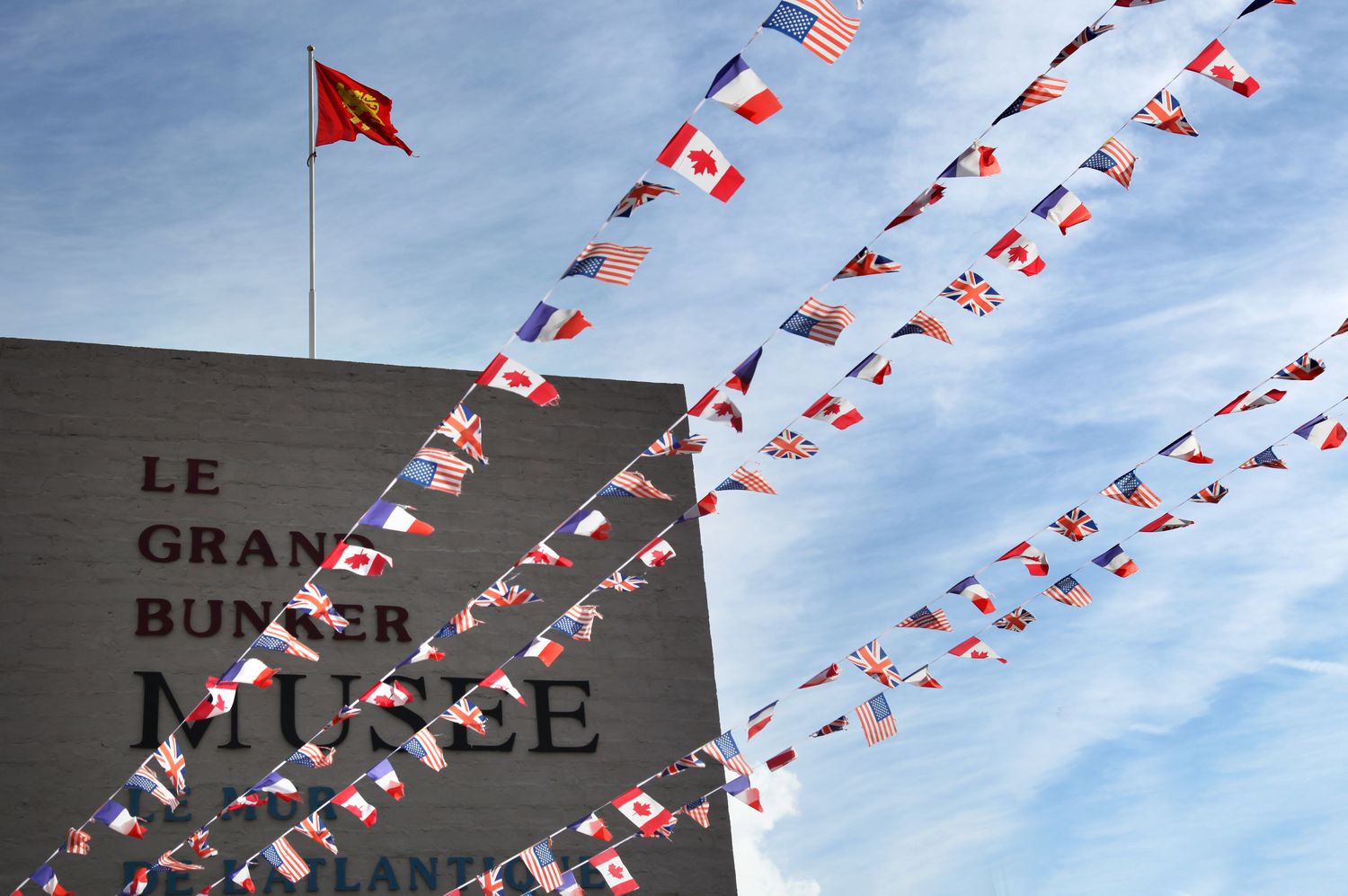 The Hillman site's bunkers
Do not miss those 10 out (of 20 bunkers) spreaded on the 24 hectares of this former German position in Colleville-Montgomery. The guides will show you what used to make this place a very important command post for the local defenses.
The N°4 Commando Museum
To discover the history of the French combatants who joined the British Commandos, visit the N°4 Commando Museum. The kids will like to see the ancient uniforms and equipments !
The Pegasus Bridge Memorial Museum
Between Sword beach and Caen you should make a stop at the Pegasus Bridge Memorial Museum. You will see numerus films and objects that tell the story of the paratroopers of the 6th British Airborne Division who where the first to land in Normandy in the night between the 5th and the 6th june 1944. 
The famous original Pegasus Bridge is now in the park of the museum while it's replica is on the canal just near by the first freed French house, le Café Gondrée.