Discover the friendly atmosphere of its colourful markets every day of the week. Epicurians will appreciate Norman specialities and the freshness of the fruit, vegetables, fish and seafood. Here is our selection of the main markets in Caen la mer.
Typical Markets in Caen la mer
The fish market in Ouistreham
Every morning on the fishing harbour of Ouistreham, local fishermen sell shrimps, molds, oysters, clams and fish !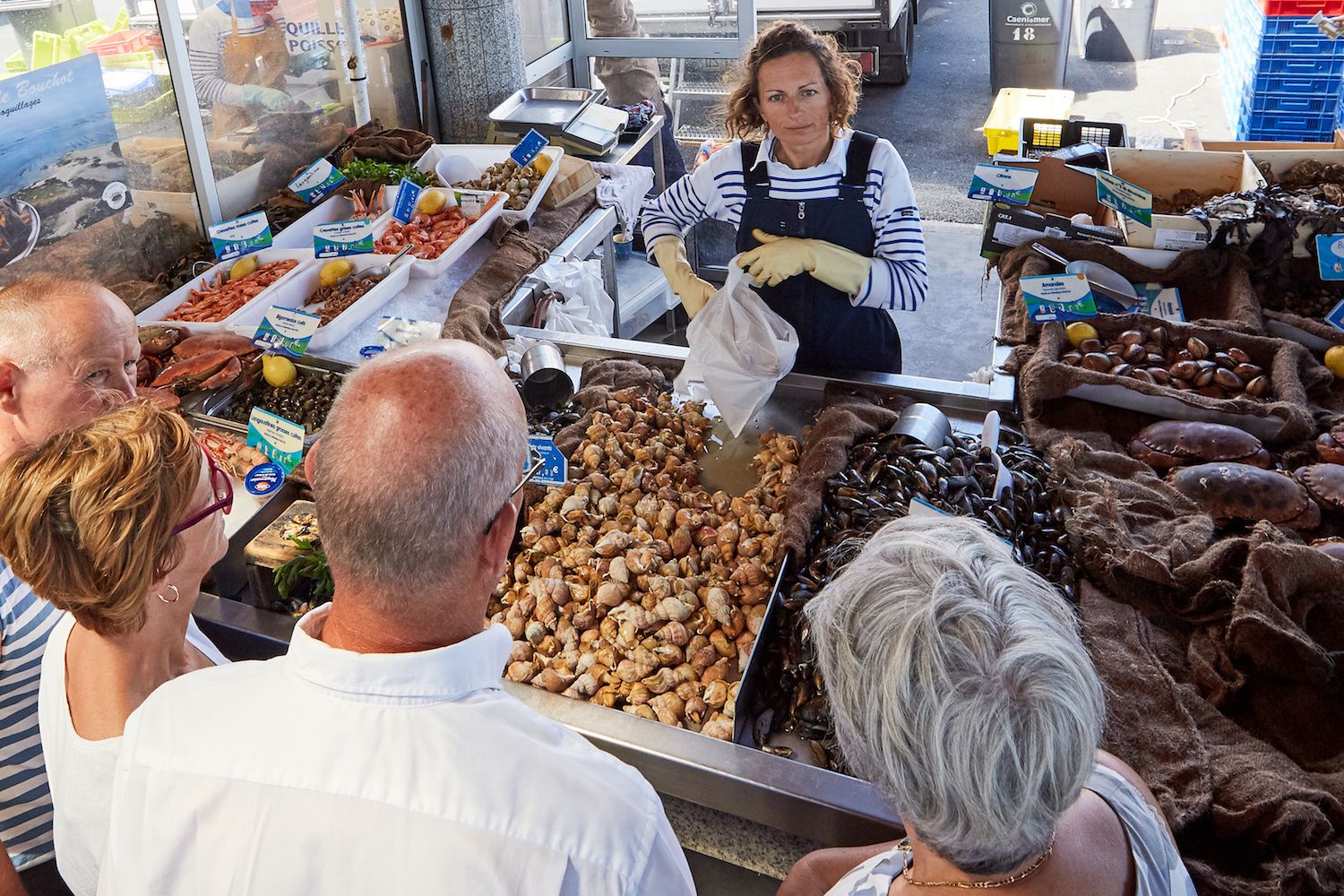 Saint-Sauveur market: Friday mornings – Place Saint-Sauveur, Fossés Saint-Julien and Rue Pémagnie. 220 merchants and antiques dealers.
Boulevard Leroy market: Saturday mornings – Boulevard Leroy, Place Dr Henri Buot. 120 merchants.
Saint-Pierre market: Sunday mornings – Marina, Quai Vendeuvre. 400 merchants.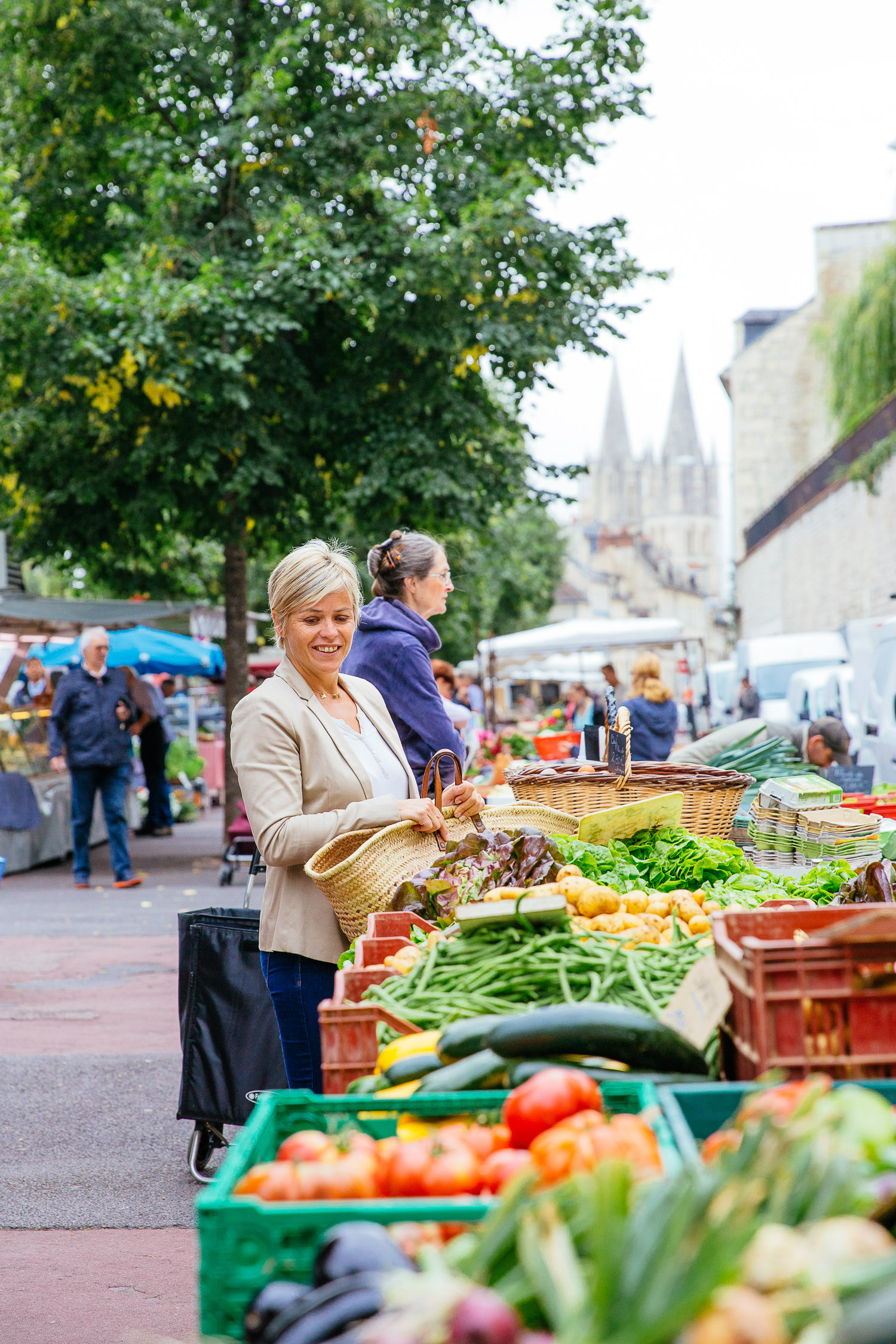 Riva Bella markets
On the market square (Avenue Pasteur), Friday mornings.
Summer night markets
Lofi Esplanade and Avenue de la Mer, Wednesdays from 5 to 11:30 pm.